About us
DEK is a group of companies engaged in the supply of materials and services for the construction industry
DEK is a group of companies engaged in the supply of materials and services for the construction industry.
Our strategy is consistently customer-oriented. In addition to competitive prices and delivery conditions, it is also based on high expertise and consulting services in the supply of building materials. The correctness of this idea is confirmed to us every year by an increase in our turnover and the number of satisfied customers.
Thanks to our strategy and continuous investments in development, we are the largest supplier in the Czech Republic and a leading supplier of materials for roofs, facades and insulation in the Slovak Republic with a turnover of CZK 21.296 billion. We currently operate more than 117 sales warehouses and employ 2,744 employees.
DEK a.s. is the parent company of the DEK group, which controls all subsidiaries. Its individual parts provide service activities of an economic, IT, personnel, marketing or operational nature for subsidiaries. Information on the focus of individual subsidiaries can be found under the link Subsidiaries.
2021
Holding DEK uzavírá další významné akvizice. V květnu připojuje BEST, jedničku na trhu ve výrobě betonových prvků pro dům a zahradu. Na sklonku roku pak kupuje významného hráče na poli stavební chemie, společnost Stachema.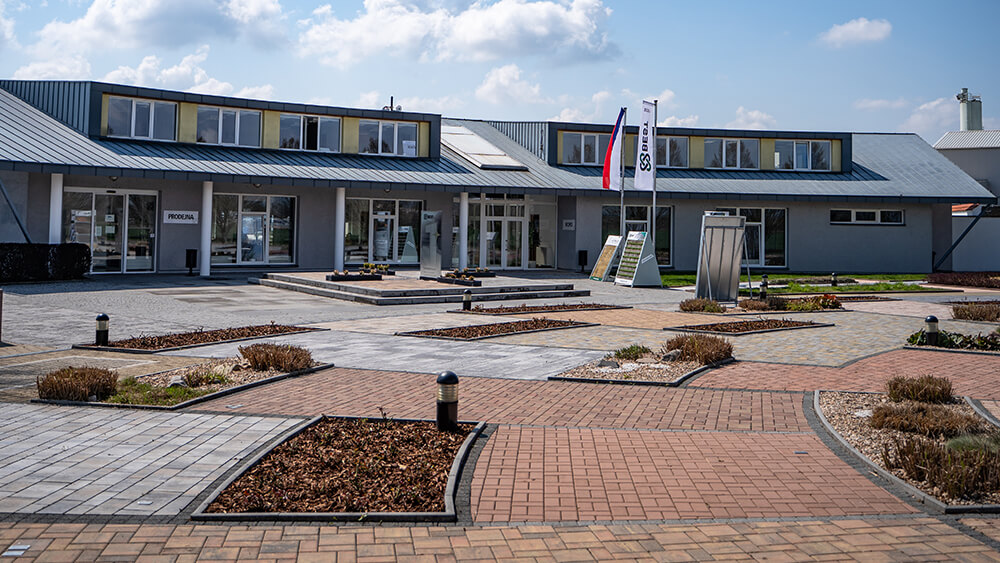 2020
V roce, který ovlivnila pandemie SARS-CoV-2, jsme otevřeli 5 nových prodejen Stavebnin DEK a zavedli bezkontaktní prodej DEK Drive, otevřeli dva nové výrobní závody společnosti DEKWOOD a dokončili akvizici firmy First information systems s.r.o.
2019
At the beginning of March, DEK Expres was launched in the Prague Hostivař and Trutnov stores, which allows tradesmen to have faster checkout.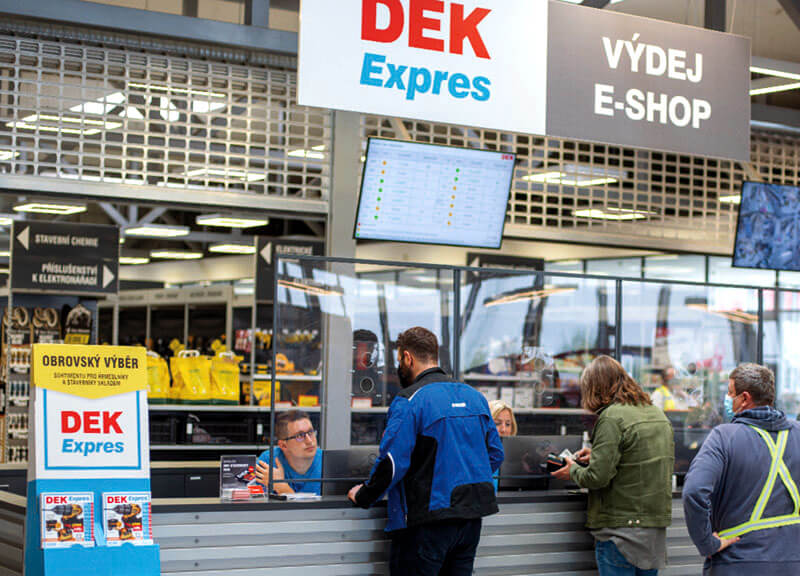 2018
Comprehensive valuation tools, development of budgeting software and association of budgeters.
2017
DEK has become the market leader in the rental of construction tools and equipment.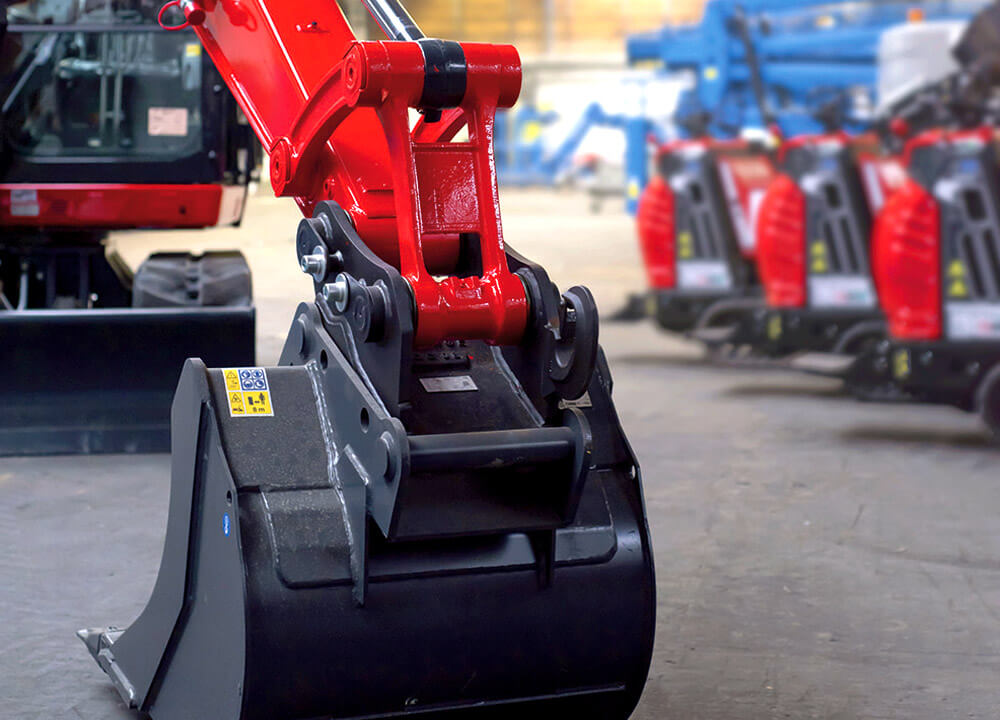 2016
Entry into the market of electrical installation material. DEK gained number one on the market, ARGOS ELEKTRO, a.s.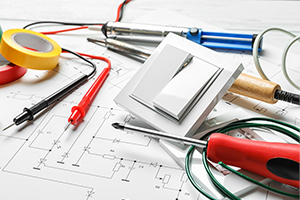 2015
For the first time, a unique DEK Building Materials catalog was published. The network of sales outlets has grown to 59 stores in the Czech Republic and 16 in the Slovak Republic.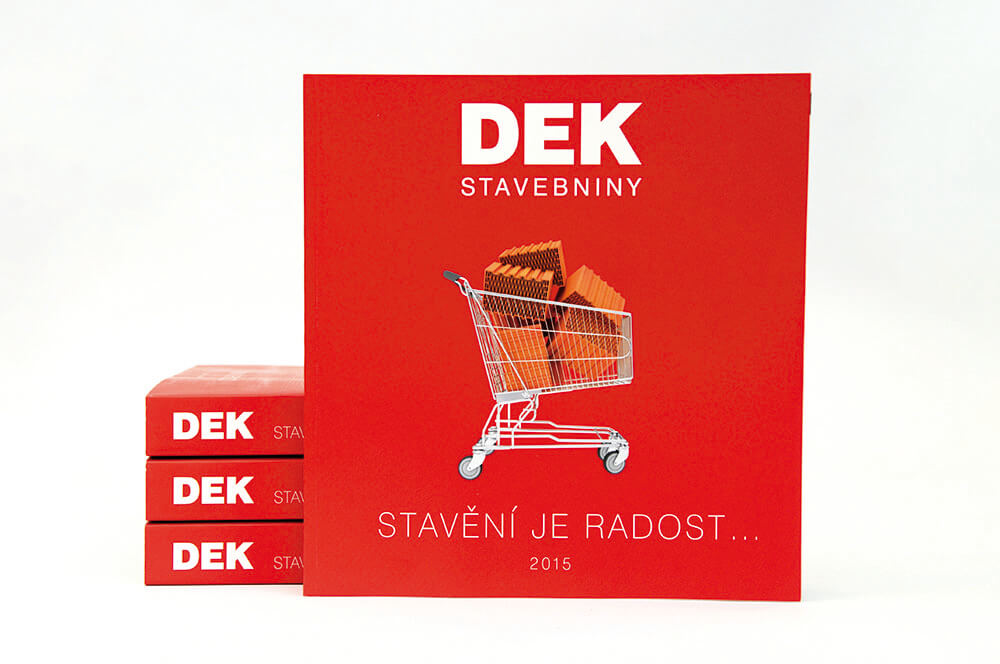 2013
The first modern store with a groundbreaking customer check-in system and the widest range of building materials was built in Vestec u Prahy. Machine and tool rentals began to be set up in stores.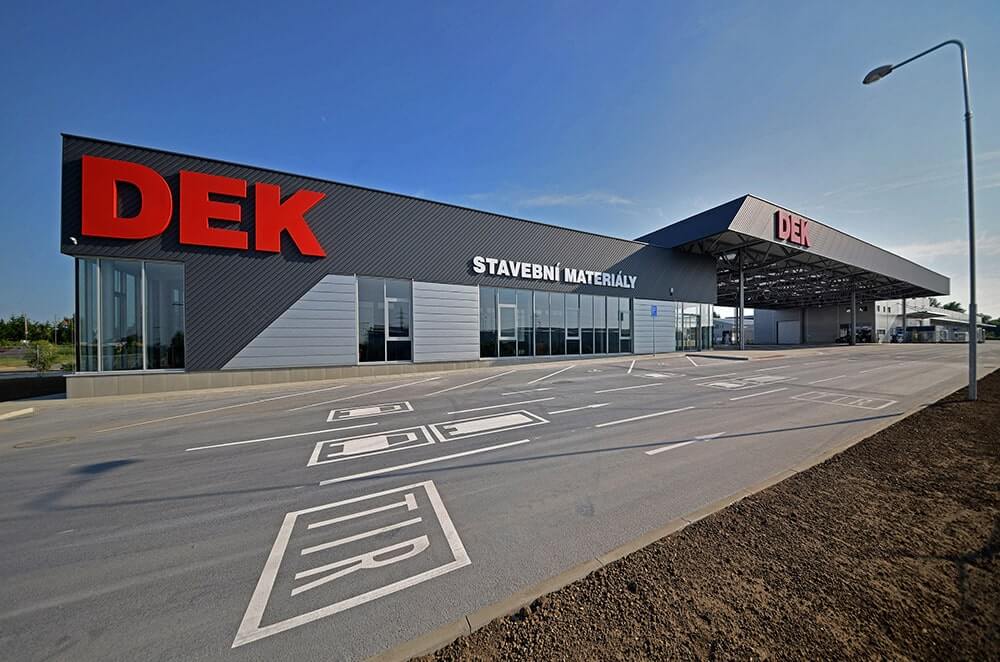 2006
The DEK Group has become the largest supplier of building materials in the Czech Republic.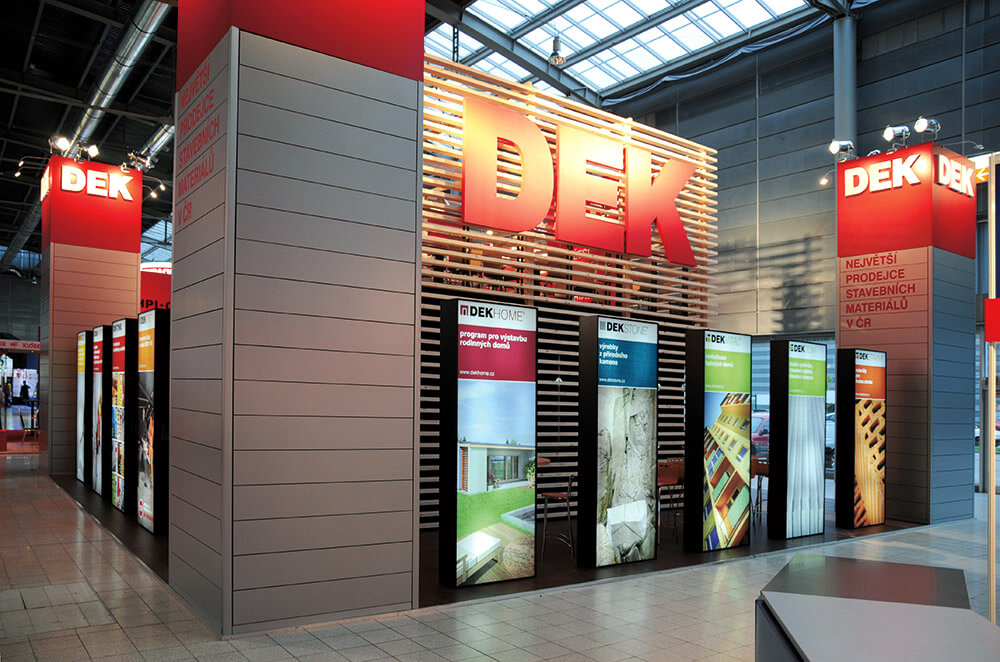 2003
The company is expanding its scope with a new production plant DEKMETAL.
1998
A separate building insulation studio Atelier is being established, which takes over all consulting and advisory services.
1995
The company is gradually becoming a comprehensive supplier of building insulation materials.
1994
The first branch is established in Ostrava and our own brands of modified asphalt strips ELASTEK and GLASTEK are launched on the market.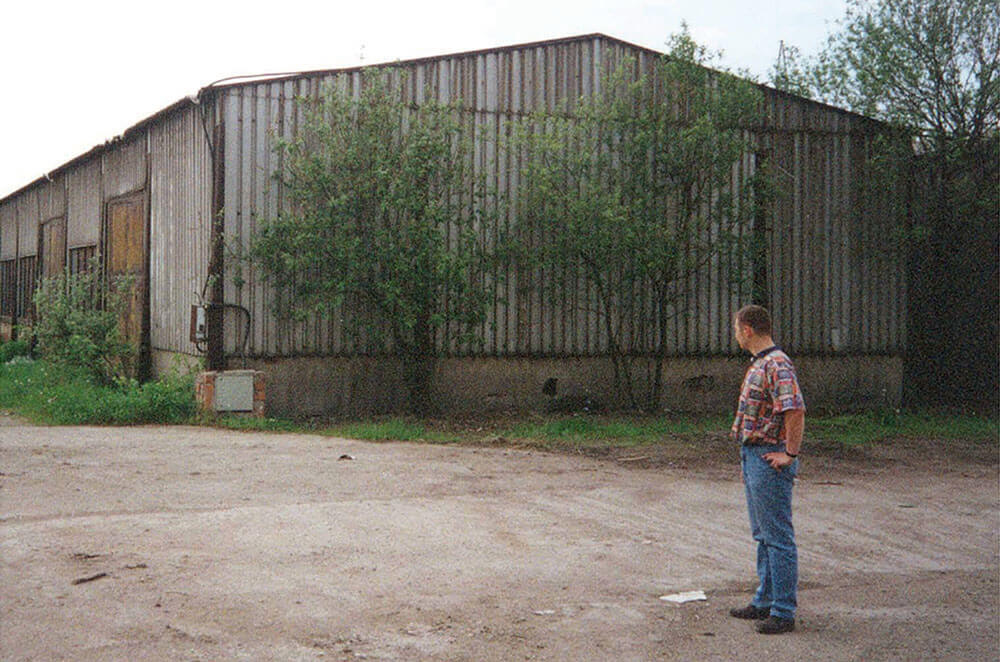 1993
On March 8, Vít Kutnar founded the first company of the DEK group. Together with their classmates Jindřich Horák and Ondřej Hrdlička, they start selling asphalt belts.